GUESTS MUSICIANS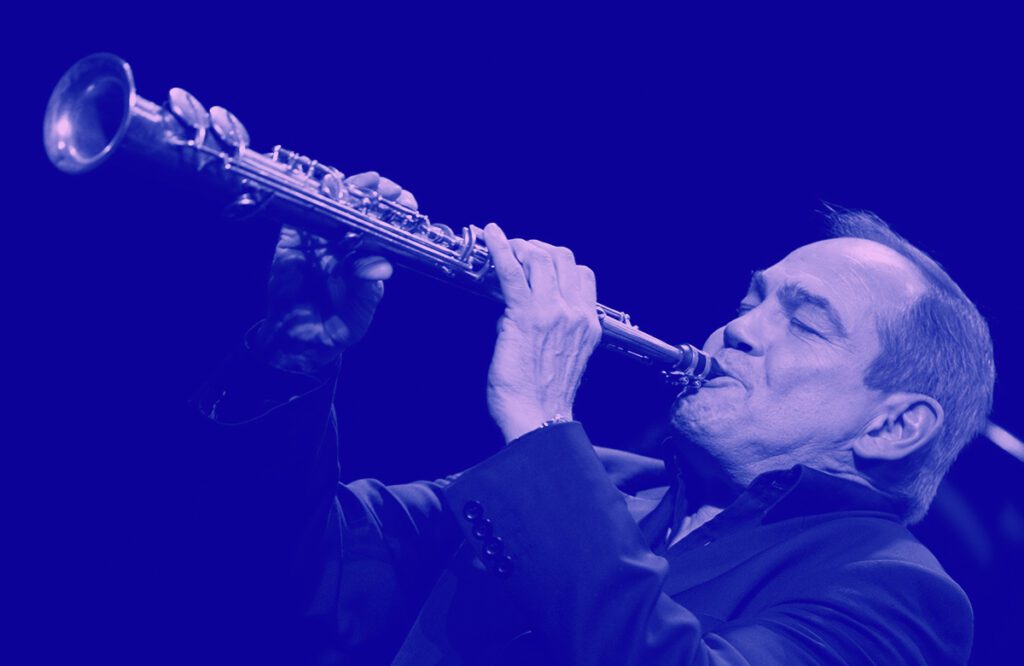 Olivier Franc
Music critics have described him as Sidney Bechet's best disciple. Born in 1953, Olivier Franc has a close relationship with the great Sidney Bechet. His father, René Franc, was a clarinettist in André Réwéliotty's orchestra, where Sidney Bechet was a regular guest in the 1950s. Franc offers a new and personal approach while remaining faithful to the spirit of his great mentor, playing the saxophone that belonged to Sidney Bechet himself.
Olivier Franc has been awarded many prizes: in 1979 by the "Académie du Jazz" and in 1997 he received the "Prix du Musicien Français" from the "Hot Club de France" for his album "Swing Folies". His long career has taken him all over the globe. He was invited by Wynton Marsalis to join his band for Jazz in Marciac in 2009. He also recently performed with his son Jean Baptiste Franc at the Tribeca Art Performing Center.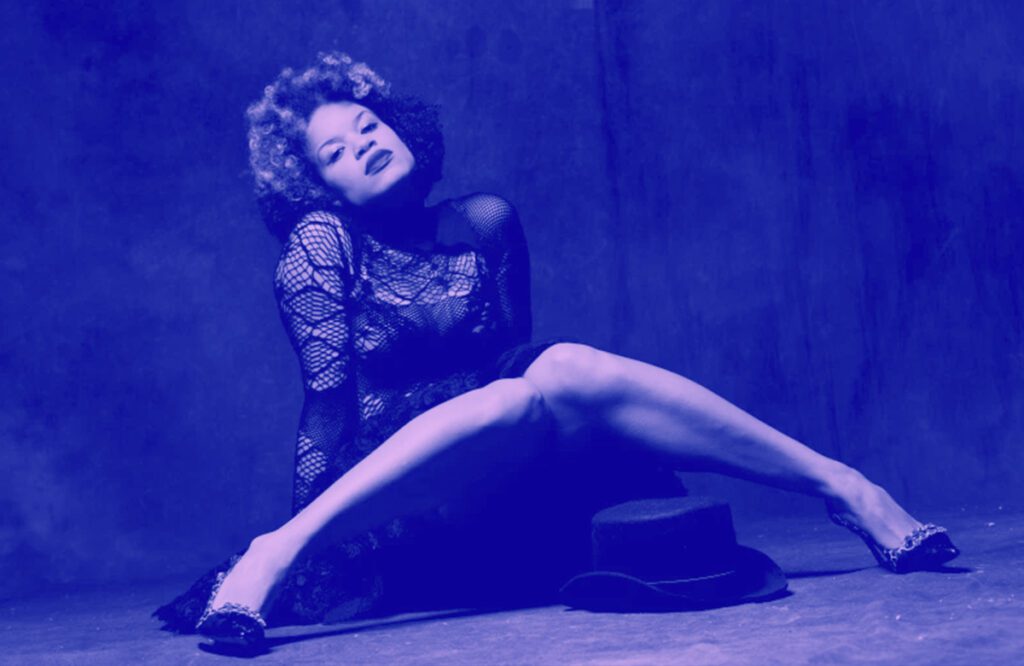 Nicolle Rochelle
It is with great joy and excitement that we welcome Nicolle Rochelle to this year's edition. Growing up in New Jersey, Nicolle Rochelle was born to sing and perform and started her career at 5 with appearances on TV all the while studying music and performing as a singer. She will later combine these two skills when arriving in Europe by playing great figures of jazz history such as Josephine Baker and Billie Holiday. Nicolle's talents and artistic aspirations extend far beyond the music world, where she shines with absolute brilliance. She continues to study, practice, and perform a multitude of dance styles including ballet, modern, contemporary, samba, reggaeton, hip hop, house, jazz roots, and lindy hop. Her remarkable persona aligns perfectly with the essence of our festival, making her a fabulous guest on several occasions, whether performing with bands or engaging in insightful panel discussions.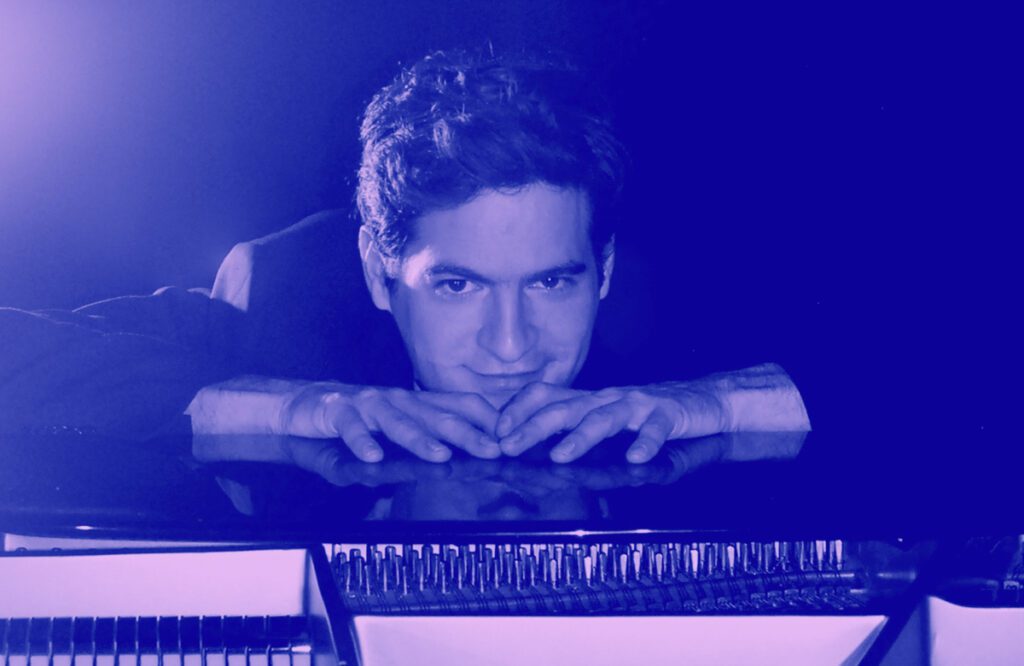 Jean Baptiste Franc
Born in 1984, Jean-Baptiste Franc is a virtuoso pianist known for his innovative fusion of stride, swing and blues. Notably, Franc has shared the stage with esteemed musicians such as Duffy Jackson, (Count Basie's drummer), and Al Casey (Fats Waller's guitarist), earning him the nickname "Little Fats". His collaborations extend to performing in New York with Louis Armstrong's bassist Arwell Shaw. Most recently, Franc showcased his talent at the prestigious Lincoln Center for the Summer Jazz Festival, where he collaborated with renowned drummer Daniel Bechet.
Jean Baptiste got awarded world champion of Harlem Stride Piano in 2018 from the Ole Miss University contest. Here's his performance at the Oper Frankfurt.
BandS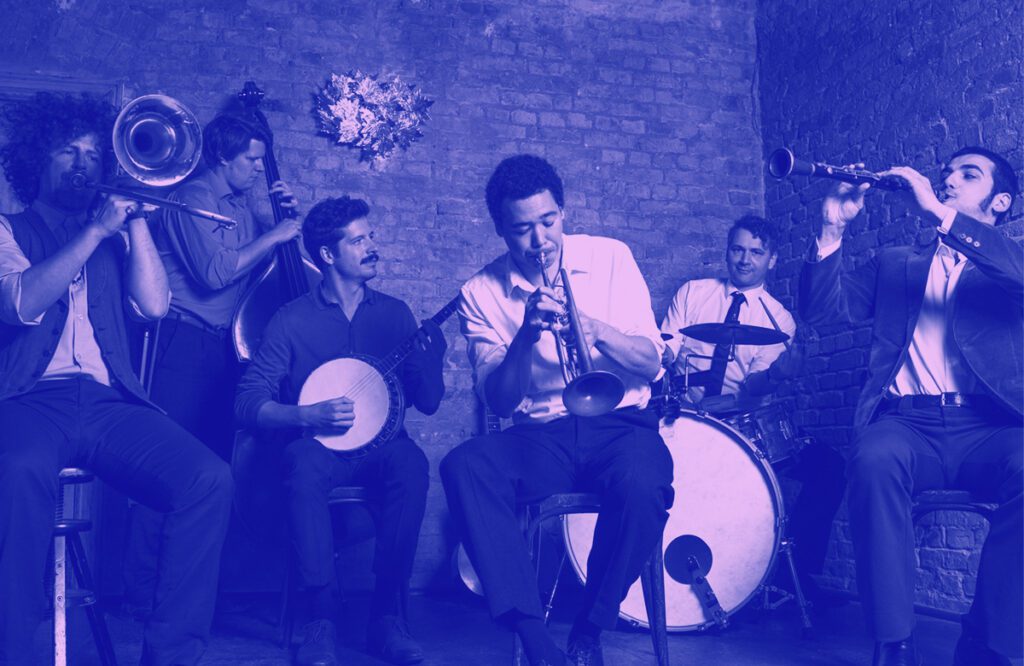 Jungle Jazz Band
& Olivier Franc
Known throughout the European swing dance and traditional jazz communities for offering some of the best hot jazz on the scene, The Jungle Jazz Band is a traditional jazz band formed by six pillars of the Berlin music scene. It is one of the most consistent line-ups around, with a long history dating back to the mid-2000, which led them to collaborate with renowned New Orleans musicians like Meschiya Lake, Russell Welch and Joseph Faison.
With stunning soloist Eldar Tsalikov on reeds, the band revives the original raw and powerful sound of the early jazz era, when music was meant to be hot, entertaining and danceable. Their fresh interpretations and exciting arrangements have won over dancers, jazz connoisseurs and party crowds alike.
For AYS?! 2023 they will team up for a unique performance with the world-renowned specialist of Sidney Bechet, Olivier Franc.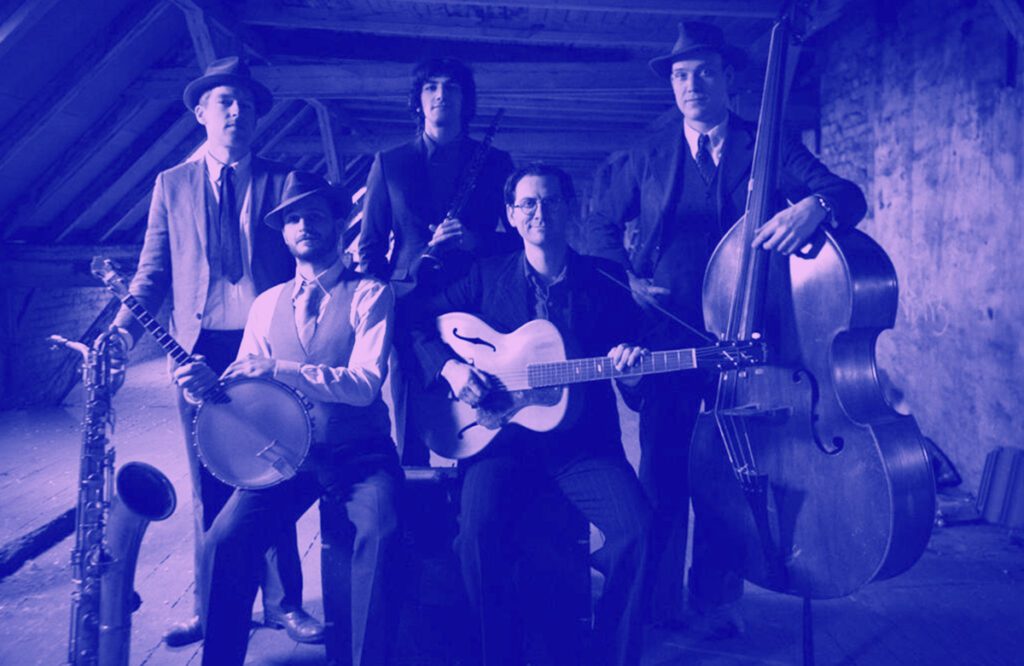 The Ragtime Nightmare
Based in the wild nocturnal city of Berlin, The Ragtime Nightmare (featuring members from Australia, Russia, France, Spain and Germany) have fuelled stomping dance parties with their distinctive brand of red hot jazz, grinding blues and bouncing ragtime for over 5 years. Inspired by such reed-led bands created by Jimmie Noone, the earthy melody of Bunk Johnson and the delicate hot strings of Eddie Lang, The Ragtime Nightmare are well known for their tasteful and unique approach to the forgotten repertoire of early American music. They've toured across Europe and have played at such festivals as Rapperswil BluesNJazz (CH), Classic Jazz Concert Club (NL), Anger's Festival Jazz à l'Heure d'Eté (FR) and Fest Jazz (FR) to great acclaim.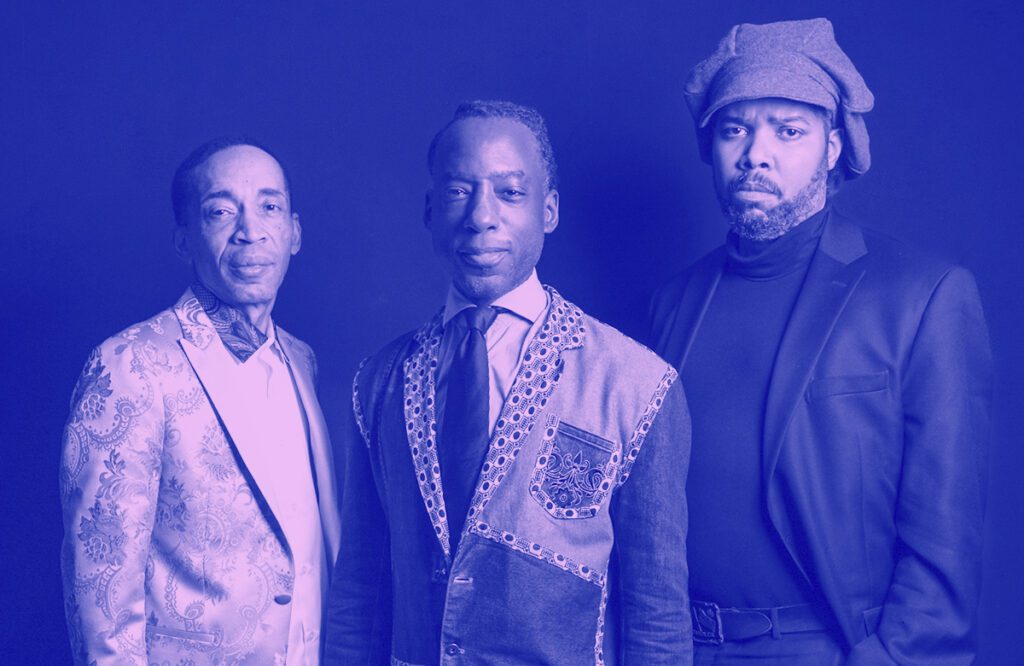 Kelvin Sholar Trio
Kelvin Sholar Trio (Kelvin Sholar – Piano/Vocals, Charles Sammons – Bass and Eric Vaughn – Drums) from the USA will perform a program of daring original compositions, as well as, unique arrangements of famous Jazz, Rhythm and Blues or Classical compositions from their latest recording "Genre Fluid".
Kelvin Lamar Sholar is a Black American pianist/vocalist from Detroit, Michigan. He started as a Gospel vocalist with his parents but later developed as a Classical and Jazz pianist. Sholar has worked with artists like Q-Tip, Stevie Wonder, Nigel Kennedy and Carl Craig.
Charles Sammons is a Black American bassist from Charlottesville, Virginia. At age 14, Sammons studied composition and performance at the University of North Carolina School of the Arts; later touring with various Blues, Rock, Reggae, and Jazz ensembles throughout the United States.
Eric Vaughn is a Black American drummer from Savannah, Georgia. Vaughn has toured internationally since the 1990s and has served as artistic director for the Atlanta Jazz Festival and producer for Savoy jazz label band leader for the Carnival cruise fleet.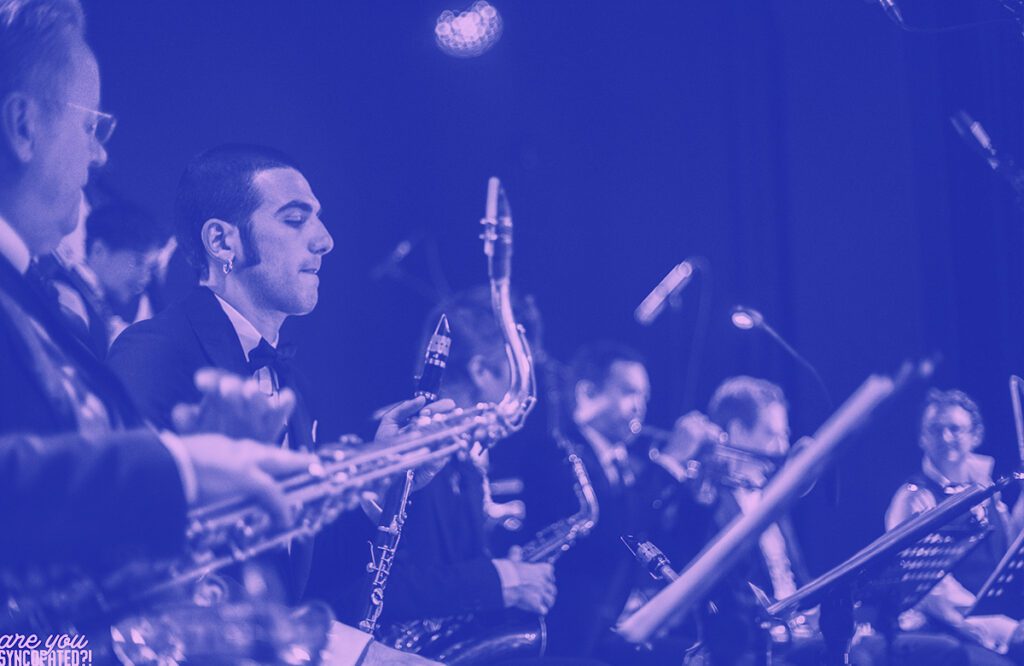 Syncopation Society Orchestra & guests
The Syncopation Society Orchestra serves as the flagship of the collective, embodying the energy and aesthetic that the Syncopation Society stands for. Since 2019, the 10-piece ensemble has revived the repertoire of pioneering jazz composers with their driving and energetic performances. In Berlin, this passionate and youthful group has gained immense popularity, captivating audiences with their dance music from the mid-1920s to the mid-1930s.
Their repertoire features original arrangements by composers like Fletcher Henderson, Luis Russell, and King Oliver. The SSO stands out as one of the few major ensembles worldwide committed to preserving the early forms of jazz. Their musical material is provided by Claus Jacobi, who has devoted his life to transcribing an extensive repertoire from this era.
For AYS?! 2023, the Syncopation Society Orchestra will welcome Olivier and Jean Baptiste Franc, along with Nicolle Rochelle, to perform a specially curated repertoire designed for the occasion.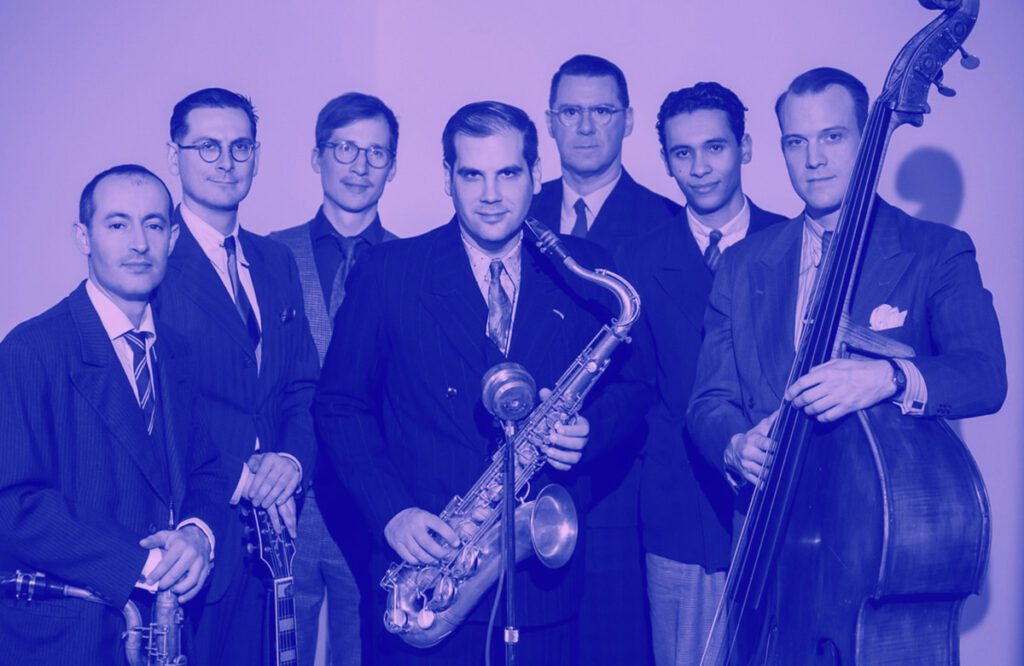 The Big Five &
Nicolle Rochelle
Formed in 2018, The Big Five is a standout representative of the authentic swing band sound in Berlin. Emerging from the Berlin swing scene, The Big Five features an exceptional lineup driven by star drummer David Hermlin and led by Daniel Duspiwa on tenor saxophone. With a wispy and expressive sound, Duspiwa's approach to the tenor saxophone can be traced back to the greats like Don Byas and Lester Young which gives the band its signature sound. The band's impeccable styling further contributes to the nostalgic charm reminiscent of the music from the 1930s to 1940s. And especially for Are You Syncopated?!, they will welcome American vocalist Nicolle Rochelle to join the party.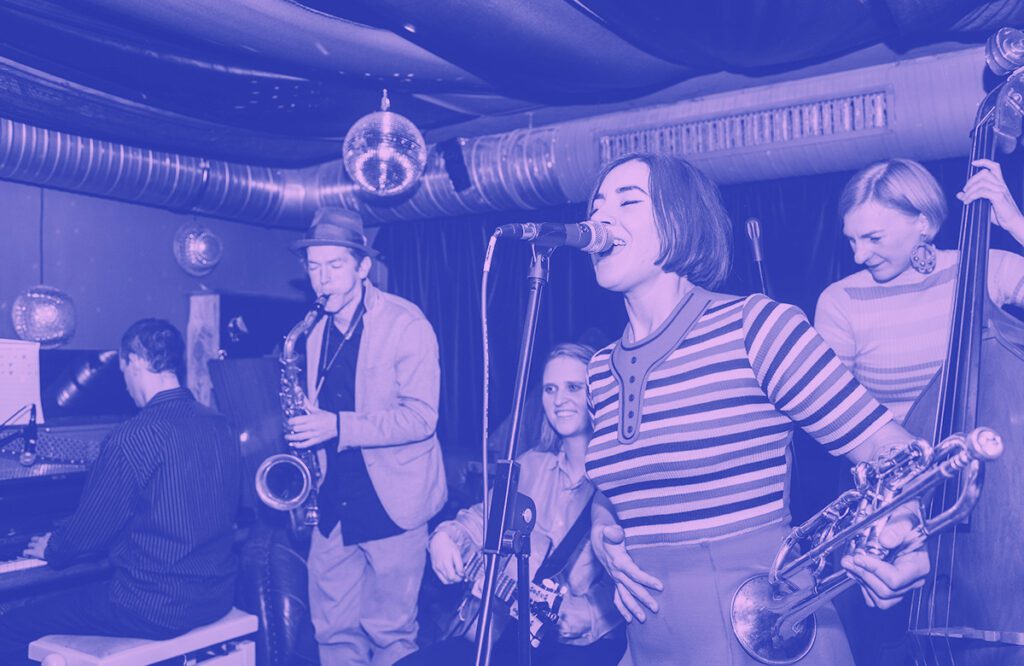 Ghost of a chance
Ghost Of A Chance was formed around one of the most charismatic musicians Europe has to offer, Angela Strandberg. Based in Paris, Angela has visited Berlin several times, most recently for the Syncopated Sisters Residency and the Jam Cats Session. The band features some of Berlin's finest musicians, including members of the Toolbox Orchestra, the Ragtime Nightmare and the Time Rag Department.
Inspired by Bessie Smith, the band finds its home in early blues of all tempos, mixed with slow jazz and ballads. You'll find them at the hottest parties in town, capturing the hearts of listeners and dancers alike.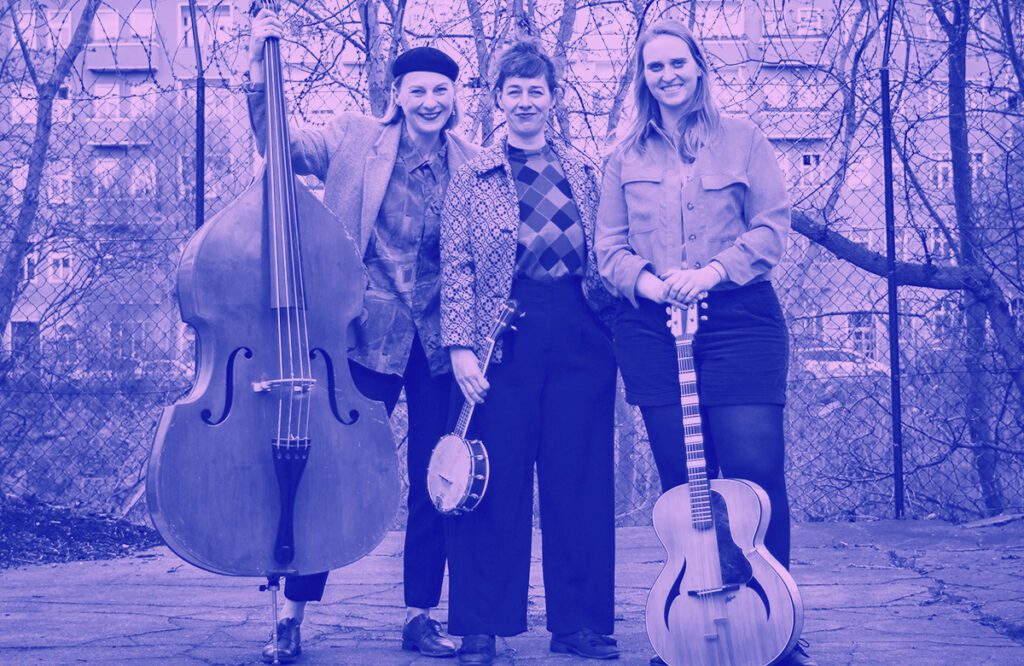 The Hot Nuts
The Hot Nuts is an all-female string band from Berlin that plays and sings swing, blues and nutty pop songs from the 1910s to the 1930s. Andrea on guitar, Nina on banjolele and Giedre on upright bass will have you wiggling, wobbling and stomping along as they harmonise like Cats and The Fiddle and moan like Bessie Smith.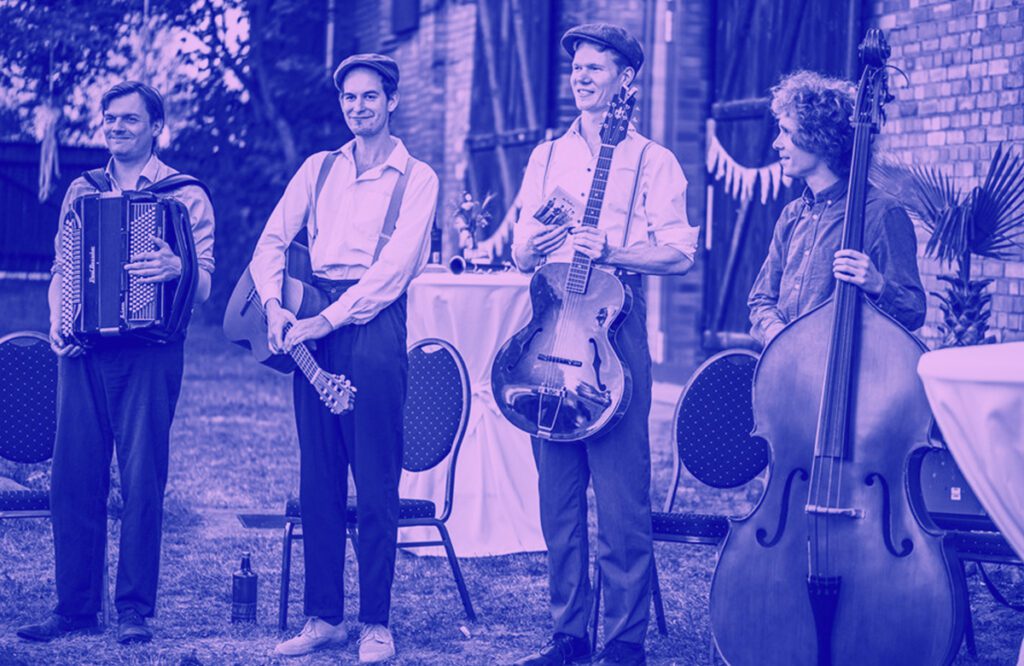 Die Railers
Listening to the intricate arrangements of Die Railers reveals that groups such as The Mills Brothers or The Carter Family have majorly influenced their music. The warm clarity of their songs creates an intimate listening experience which mesmerises every audience. Their album "Tales from the Rails" was released with the Syncopation Society in the spring of 2020.