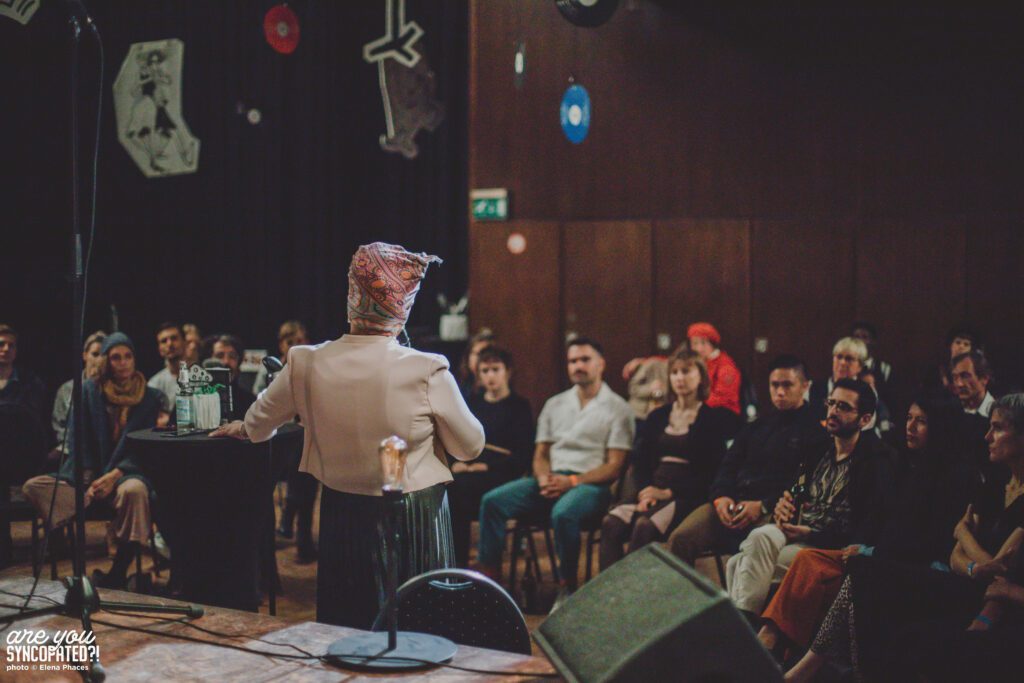 Are You Syncopated?! is an opportunity to deepen and challenge what we know about jazz and swing culture. We believe that learning more about African and Black American history and culture is a great way to approach jazz from a more honest perspective. We also want to create a safer space for marginalized people and invite them to share their experiences to be part of a broader conversation about culture, education, community and even society in a broader context.
As organizers, musicians, teachers, dancers, listeners, and community members, we all want to connect, learn, and contribute to positive change in the dance and jazz community in the form of community events and talks.
The talks are free to attend to the general public.
Friday
18:30 – Salöön, Holzmarkt

"Approaches of appreciation and respect when engaging with Jazz and other Afro-diasporic cultures" with Marie N'diaye, Kelvin Sholar, Luana Madikera, David Hermlin and more.
Saturday
18:30 – Salöön, Holzmarkt

"Female and queer perspectives on Afro-diasporic music and dance"
with Nay Honey, Nicolle Rochelle, Michaela Dudley and more.